One of the basic tenets of a spy is to be non-descript. Being undercover means being as normal as anyone else around them and blending into the crowd. Director – writer Raj Kumar Gupta's latest release, India's Most Wanted, starring Arjun Kapoor in the lead does not seem to believe in the basic tenets I spoke about and only wishes to concentrate on the so-called genius of his protagonist.
Using an all-male-cast, India's Most Wanted is a fictional retelling of the covert operation undertaken by Indian security forces to nab the mastermind behind multiple blasts in India in late 2000s. The screenplay by Raj Kumar Gupta tries to keep the narrative crisp, by cutting down the chase and getting straight to the point from the word go. The movie begins with a glimpse of Pune blasts of 2008 and cuts to an IB officer in Bihar, Prabhat Kapoor (Arjun Kapoor), who wishes to pursue intelligence received from Nepal about the whereabouts of a dreaded terrorist. Red tape bureaucrats and the complacent North Block in Delhi does not pay heed to his credible information, yet, 'desh ke liye jaan bhi de denge' is their motto and wearing their nationalism on their sleeves, Prabhat and his team head to Pokhara in Nepal to validate the intelligence received and nab India's Most Wanted terrorist!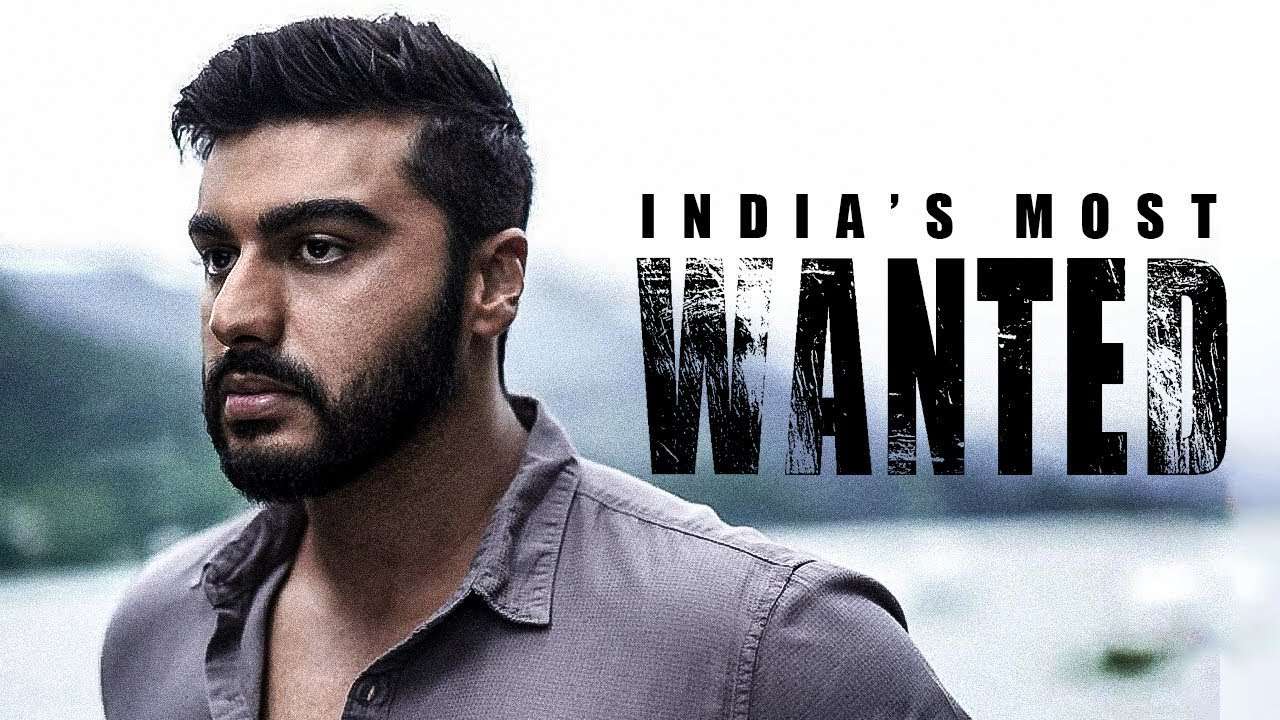 The movie is well-intended, but not well-executed. Raj Kumar Gupta made his debut with a crisp, edge-of-the-seat thriller, 'Aamir'. The characters were layered, their conflicts seemed real and his narrative had an emotional connect. He followed it up with a decently watchable, 'No One Killed Jessica', which worked to a certain extent thanks to its brilliant leads. And then he spiralled into mediocrity. From 'Ghanchakkar' to 'Raid' to now, India's Most Wanted. Nationalism and movies with a flavour of patriotism are always lapped up by the audiences, but Raj Kumar Gupta does not let his characters develop or build an emotional connect with us. The characters are one-tone, with a hurried family angle added to each of them to create sympathy. The writing also seems inept, because of the glaring loopholes. A terror suspect is identified based on CCTV footage and in an IB briefing, a character shows his picture and says, "Yousuf kaisa dikhta hai, yeh koi nahi janta". Er, didn't you just show a picture, apparently identifying him from a week-old CCTV footage? I laughed my heart out when Prabhat and his team climb on top of a water tank to make a discreet phone call, but his superior discusses the entire covert operation with a ministry official, running through the office lobby! By the same standards, he could have discussed it over a picnic! The opponents in the form of ISI are thankfully not shown as fools, yet, they are incapable and slow.
Much like Ajay Devgn in 'Raid', Arjun Kapoor is made to look larger than life, relegating the others to the backdrop. 'Raid' was made watchable by the thrills in the writing, complemented by a good actor like Ajay Devgn. But, when you have an inexpressive face carrying your film, the thrills fall flat. Agreed that the movie comes from a John Abraham school of nationalism and does not bear a Raazi-like nuanced craft, but using lofty statements without even slightest of expressions on your face is disheartening and plain sad. The supporting cast is passable, with the exception of the actor who plays their informer in Nepal. He is sorely annoying. Arjun Kapoor, hogging half the screen time and half the screen space (owing to his bulky size), carries a single, straight-faced expression throughout the film. As I said, an undercover agent needs to be non-descript. Here, Arjun stares into the oblivion and looks so morbid that any normal person would suspect him to be a terrorist! In a scene where he is on a phone call with his superior, an unemotive Prabhat says, "Sir, hum nervous hai", with not even the slightest hint of anxiety. His boss (Rajesh Sharma) replies with a frown and between heavy breathes, "Hum bhi". You can see the difference between a non-actor and an actor. I wish the director and the producers had also noticed this before signing on a log of wood to act as their protagonist!
While Arjun Kapoor is the biggest liability that this movie carries, it also has some assets which are major plus points. There are moments of suspense in the middle and a few clever moves by the undercover team in Nepal. Also, the cinematography by Dudley captures Nepal in all its scenic glory. Also, with a short run time of about 2 hours and no unnecessary song-and-dance routine, India's Most Wanted thankfully cuts us some slack.
The movie is billed as an action thriller, but there is not enough action and the thrills fall flat, thanks to Arjun Kapoor. Even the patronizing dialogues of deshbhakti evoke little emotions. A character in the end says to Prabhat, "Ab wapis bhi aaoge, ya sirf dialogue baazi karte rahoge?". It almost felt like he was speaking for the audiences.
My Rating – 2/5